Hellooo Uniquifiers and welcome back to my blog! ♥
Guess who's back from her hiatus?? Hint: It's me 😂 Sooo I was actually planning on coming back from my hiatus a LOT later, but I was literally missing blogging way too much! I still have exams, but they aren't as intense and will (finally) be over pretty soon. So voila, here I am with yet another award nomination post! I can not tell you how good it feels to be back! I'm guessing that my posts will still be a little irregular until all the stress dies down, but I swear I'll try to post at least once a week. Emphasis on the try 😂 Anyways, I just want to take this space to literally compliment Amber as much as I can, aka the girl who nominated me for this award/tag and whose posts I have seriously been binging. She is so much fun to talk to – our comment conversations are slightly long (😂) but I love them! She is such a sweet person and I honestly feel like I already know her so well. I just love her posts and her blog design is gorgeous! So basically, all I want to say is that go check out her blog and show her some love!
So, without any further ado, let's get straight into the post (:
---
Rules:
Thank the person who nominated you.
Link to the blog of the person who nominated you.
Share 7 facts about yourself.
Nominate 15 more bloggers (since that's too many I'm just gonna do 8) for the Versatile Blogger Award
7 Facts About Me :p
(I'm gonna try list facts that you guys don't already know about me, haha, like you already know I'm OBSESSEDD with books and writing so)
---
♦ I want to become a YA author! Since authors don't get a monthly salary and I'm pretty sure my books will be rejected (whoops), I'll always be writing on the side and hopefully be a primary school teacher for my main job. Who knows? I might get lucky and actually get to publish a book! Of course all of you will be the first to know (; I have millions of half-finished stories sitting in my Word documents and old notebooks, but here's a link to one that I'm actually hoping to finish: Angels of the Snow WIP.
---
♦ Just realising that these facts are way too long, but oh well 😂 I am officially part of 4 fandoms (as well as others, like Hush, Hush and the Lux series, but these are the main ones): Marvel, Disney, Miraculous Ladybug (YES I KNOW IT'S A KID SHOW SHUSH) and Shadowhunters (the books as well as the Netflix show and movie). To be honest, my first proper fandom was probably the MLB one, and I guess I just fell really deep into it 😂
---
♦ If I could live in any one fictional world, it would be in the world of Aladdin, and I would be Jasmine (even though I'm nowhere near as gorgeous as her!) just because it's such a beautiful storyline and I fell in love with it the first time I watched it at the age of 5… and then I fell in love with it again when the live action version was released. Not gonna lie, Aladdin is the only live action besides Beauty and the Beast that I actually liked! Mena Massoud and Naomi Scott were perfect for the roles, not to mention that they're both totally beautiful human beings 😂!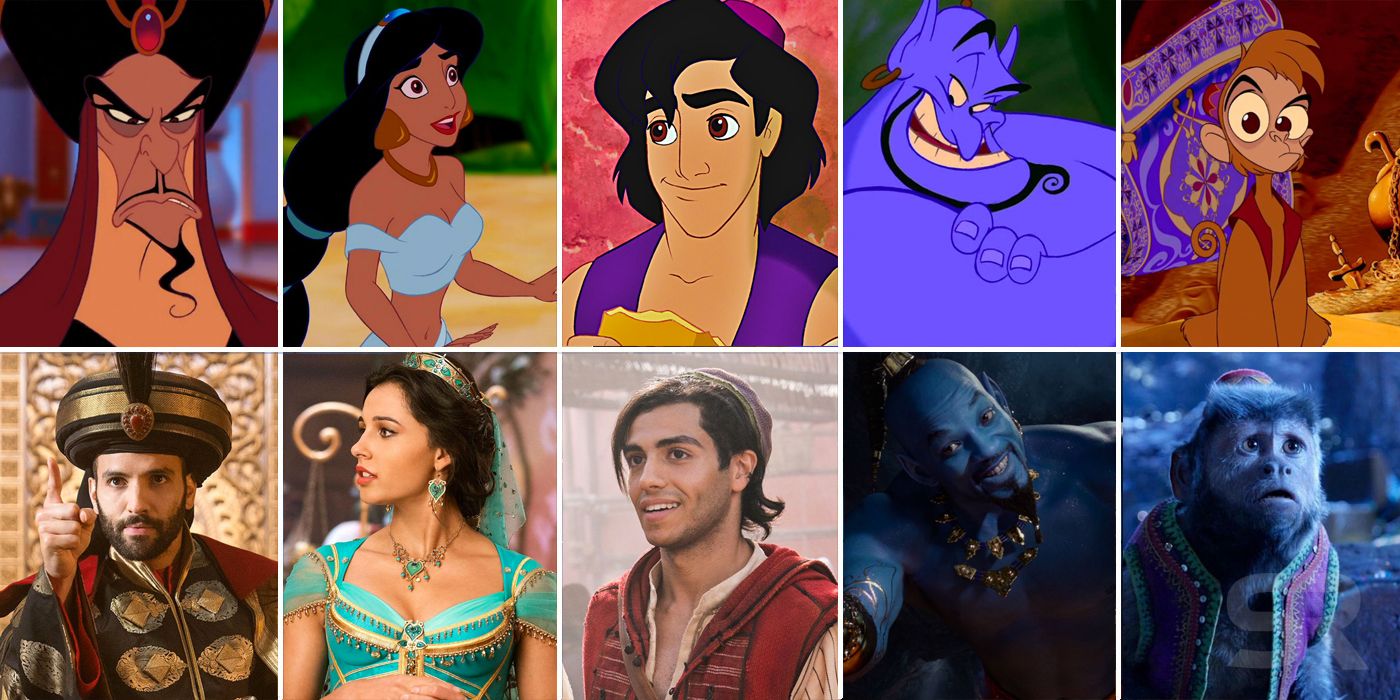 ---
♦ My favourite season is always, always Autumn/Fall. It's just such a great time – the streets are beautiful, what with the golden leaves, and I finally get an excuse to wear my favourite clothes (a warm sweater/jumper, jeans, boots/trainers) and drink my favourite drink(s): hot chocolate, caramel latte and my personal favourite, a pumpkin spice latte! Plus, after a hot and sweaty Summer, you finally get a crisp, clean atmosphere and you can literally smell the freshness in the air. New season, new start, new me! You can just cozy up with blankets, watch Netflix (or read, obviously) and it'll all be without any chaos of mid-year exam revision (ahem. 😂) Okay, I used the word 'favourite' 3 times in this paragraph, but hey 😂 I also use way too many laughing emojis – it's a clinical problem that me and Bay have – help! 😂
---
♦ I actually have a very different taste of music to most people. Most of the songs on my playlist are not on the charts, or what's 'popular' to listen to. To be completely honest, I hate most pop. Most. I usually listen to a lot of artists from London, some grime, some trap, some R&B, some more relaxed hip-hop (is that the same thing?) and a little bit of pop. So hey, if you ever want to know what I listen to and want to discover some new music, then email me: livinguniquelyme@gmail.com, and I'll send you a playlist! And if you check my sidebar, I actually have a section that tells you which songs are in my head right now! Okay, some of you may hate what I listen to, but everyone has a different taste! For me, music is a huge part of my life. It helps me get through rough times and makes the good times even better. Sometimes I literally just sit there with my headphones, close my eyes, and listen to music. I don't know, I guess I just find it incredible how a few notes strung together can really make a difference to the listener and their mood.
---
♦ I'm usually not that into football –  I love playing it and watching it, but I'm not really someone who would say they're a proper 'football fanatic.' To be completely honest? I'm not even a sports fanatic 😂 Like, I just don't understand why people would want to go out and move their bodies when they could be inside writing or binging posts, Netflix or books 😂 However, I do support one amazing football team, that, yes, has recently not been doing so well, but they deserve more recognition: Arsenal!
---
♦ It is 10:46 on a Saturday for me right now, and I wish I could say this is the time that  I usually wake up at, but unfortunately on a weekend this is very early for me 😂 I normally wake up at 1 o' clock at the best 😂 Also, I am now gracing you with this adorable GIF's presence (bonus fact: I pronounce GIF 'g-ih-f,' not 'j-ih-f.'):
---
♦ Last fact!  My absolute favourite book of all time right now is A Very Large Expanse of Sea by Tahereh Mafi – who, by the way, is also the best-selling author of the Shatter Me series (which are also amazing, read them if you haven't already) and is also married to Ransom Riggs, the author of Miss Peregrine's Home for Peculiar Children! I find it really cool that they're both married and are both famous authors! This book is actually incredible, and if you want my review, read my Summer Reading post. I really don't think my favourite book is going to change anytime soon! This book left me shook and made me realise that, although I may face a tiny bit of racism sometimes (like being called 'paki' by a drunk man whilst walking back from school), it's nothing compared to what some other people may have had to, and still do, face. It's such a beautifully written story, and I will continue to recommend it to anyone who wants to listen 😂
---
 Nominations
– Alysha
– Hiddenzzzzz (was that the right amount of z's? 😂)
– Bayance
– Autumn (just waiting up for her to come back to the blogosphere like 😂)
– Suzanne
– Doni W
– Natalie
---
Andd that's it for today's post! I just wanted to shout one lovely blogger out – and just like Arsenal, she deserves so much more recognition! She's such a sweet person and writes awesome posts on fashion, beauty and lifestyle: Daisychain Daydreams! So check out her blog, too, and show her some love!
Anyways, hope you enjoyed reading totally-not-interesting-at-all facts about me 😂 Thanks again to Amber for the nomination!
Hav
e an amazing day, and Stay UniquelyYou! 
❄️