Bonjourr Uniquifiers and welcome back to my blog! ♥
Sooo, it's been a lil while… Whoops 😂 I am genuinely sorry, and I'm hopefully going to try and make up for it with a few new posts coming soon (; Anyways, YAY! I've just been nominated for the Sunshine Blogger Award by the lovely, beautiful and super nice Amber. Thanks! Make sure that you go and check out her blog and show her some love!
---
Rules
Thank the blogger who nominated you in a blog post and link back to their blog. 
Answer the 11 questions the blogger asked you. (Um, I wasn't actually asked any questions so I'll just answer the questions she was asked 😂)
Nominate 11 new blogs to receive the award and write them 11 new questions. (Will probably only nominate around 5 or 6?)
List the rules and display the sunshine blogger award logo in your post/or on your blog.
---
1. What's one place you'd like to go in your country?
Okay, so I live in England and my answer would automatically be London! London is such a gorgeous city, and it's always full of life, even at night! I've gone to London many, many times before because I have relatives there. If we were talking about a place I haven't been to before and would like to go to, it would probably be Brighton! I love seaside places, (mostly because of the photo ops!) and Brighton just sounds so cute and quaint! One of the reasons I'd like to go is because of the Girl Online books – they just made it sound even more beautiful!
---
2. If a fire started RIGHT NOW what's one thing that you'd save in the room that you're in?
Well right now I'm on the computer in the sitting room, so I'd probably save my little sister, who, by the way, is watching Shimmer and Shine on her iPad 😂
---
3. What's a wish that you've had forever?
Oh I already know this one – I want to grow up and affect other people's lives in a positive way through my words. It's actually one of the reasons I love blogging and one of the reasons I want to become an author! I mean, just imagine that someone, somewhere, is reading the words that you've written, your thoughts, and it actually changes their lives for the better! How awesome would that be? I also wish people would shut up and understand their true worth instead of denying all the compliments that come their way. If you're reading this, you are beautiful, unique and one-of-a-kind! Don't let anyone else tell you otherwise.
---
4. Who's one person you wish you knew in real life?
Easy – I wish I knew Shirin from the book 'A Very Large Expanse of Sea,' just because of her willpower and confidence, because of how hard she tries to get through life even when she is constantly being bullied for wearing a hijab! She is just such an inspiring book character and reading this book helped me get through my life, too!
I'd also absolutely LOVE, like LOVE to meet Jace Herondale from The Mortal Instruments series by Cassandra Clare, just because of how hilariously sarcastic and sharp and dry-humoured he is! Anytime I read a book that he's in, I always end up laughing like crazy, sometimes gaining unwanted attention from the other passengers on the train or from the people at school… Hmm, maybe it's not such a good idea after all 😂
Okay, okay I know this says ONE person, but I'd also LOVE to meet Iron Man… *cries but can't say why because spoilers* Yeah, Iron man… I love him 3000 😭
---
5. If all your basic needs were payed for and you were only allowed to spend money on one more thing for the rest of your life, what would it be? (Books, necklaces, you get what I mean)
Um, what kind of question even is this? Like, do you even need to ask? Books, books and always, books! I don't think I'd be able to get through life without them – they've gotten me through some tough times and are always there when I need them or if I just want to relax and escape the chaos of my life for a little bit. Always books 📚
---
6. What's one thing you wish you payed more attention to in your life?
Probably the relationships with my family and friends and also myself! I haven't given myself enough time to properly understand myself, and I also need to stop eating all that junk food 😂 Like, is it just me or do you promise yourself to stay healthy and then you eat a bag of crisps (CRISPS NOT CHIPS) first thing in the morning? … This gif IS ME.
---
7. If you could get a(nother) pet, what would it be?
Definitely a cat! Like, who could resist them? They're so fluffy and cute and fluffy! Or, I might get another parrot. I used to have two parrots and a bunny called Brownie (yep, I named him because his fur was the colour of a chocolate brownie 😂 I was 9, okay?!), but one of my parrots flew away, my other one died and my rabbit died too… It was honestly devastating.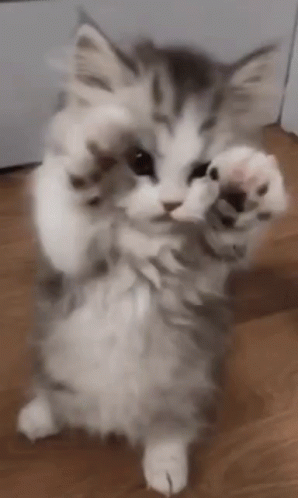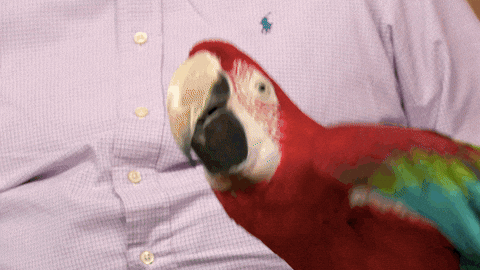 ---
8. Now what would you name them?
I'd name the kitten Olly, short for Oliver if he was a boy and if she was a girl I'd name her Ollie but with an 'ie…' What? It's a good cat name! 😂 I'd name the parrot Rio Jr if he was a boy (my other parrot was called Rio) and if she was a girl I'd call her Jazmin (with a z because I'm so totally edgy).
---
9. What's a book you wish you'd written?
ALL THE BOOKS IN THE SHADOWHUNTER CHRONICLES OH MY GOD.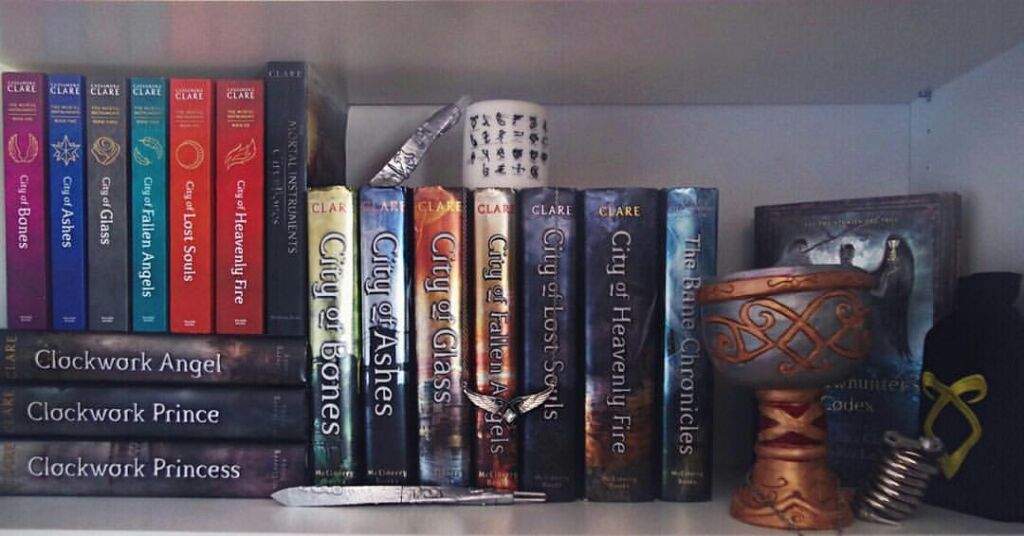 ---
10. What's one of your hobbies that people might not know about?
Hmm… I guess you guys all know about my obsession with reading, writing, photography and music so I'd probably say binge-watching a good Netflix series with a warm blanket and a homemade coffee (:
---
11) How's your day? 
It is currently 12:03 PM and my day is very, very lazy 😂 Still in my pyjamas for one, and probably going to collapse on the sofa after sitting on the computer for an hour to surf YouTube… So, it's okay so far 😂
---
Andd here are the nominees:
---
There are so many more but it'd take me years to get through them all! So, I just wanted to say thank you to all the lovely people who are following me and have been there every step of the way, whether I post regularly… or not so regularly 😂 Anyways, here are the questions:
If you could take only one person (it could literally be anyone) with you whilst being stranded on a desert island, who would it be?
Favourite colour?
If you could tame any wild animal and keep it as a pet, what animal would it be?
Marvel or DC?
'Nik-ee' or 'Nyke'?
What's one superpower you'd love to have?
Books or movies?
Which song is in your head right now (or has recently been)?
What job would you like to have?
If you had one magic wish what would it be?
Favourite Disney princess?
---
Anddd that's all folks! Thanks again for the nomination, Amber!
Have an amazing day, and Stay UniquelyYou! ❄️