Ayee and wagwan Uniquifiers! Welcome back to my blog ♥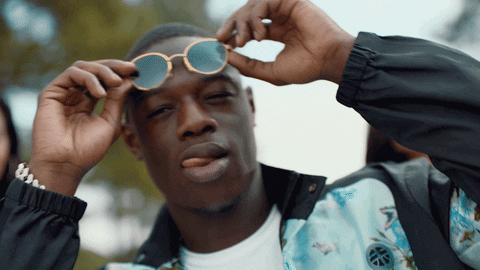 Today, I'm going to do a post on how to keep your skin healthy and soft and, most importantly, spotless. Yeah, spots are a MAJOR problem for both girls and boys. Mainly girls. We've all had that feeling when we happily wake up on a big day, like an office interview or our birthday, when you finally look in the mirror and see you have an unwelcome visitor inhabiting your facial area. Great. Anyway, want some advice on how to stop this, or at least lessen it? Lez go!
---
1.) Makeup wipes
The first crucial, and let me repeat, crucial way to reduce spots is using makeup wipes. Every. Day. Or, you know, whenever you use makeup. Unfortunately, Hollywood got it wrong when they filmed girls waking up with beautiful hair and a face full of gorgeous, flawless makeup. The sad reality is that leaving your makeup on overnight is like an absolute guarantee for spots. Leaving it on means that the cosmetics block your pores, which need to be able to breathe, so instead you get spots. Always make sure to use good, preferably branded makeup wipes to clean your makeup. The good kind will also cleanse your skin and revitalize it.
2.) Lotions and creams
Yeah, this is obvious, but also essential. Using lotions and creams, like Nivea, help a LOT. Sometimes, it's hard to remember, but adding it to your night time routine before you sleep means that it's going to be hard to forget, instead. They make your skin softer, cleaner and visibly healthier, too. But make sure to opt for more natural products – cosmetics with too many chemicals can damage your skin.
3.) Soap
Ever wonder how girls have time to do a full face of makeup in the morning for school while you're still in bed and can't be bothered? And even if they don't do makeup their skin still glows? Here's the secret – wash your face with soap and cold water regularly, and it won't fail you. Washing your face with cold water, firstly, refreshes you but also helps soothe our eyes and face. It also tightens pores as cold water promotes blood circulation which helps give your face vitality and more color. Reference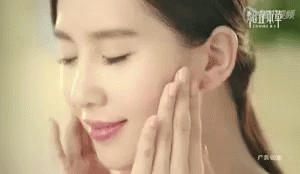 4.) Water… Lots of it!
Especially when waking up in the morning, it's very important to drink a full glass of water as your body gets dehydrated during the night when you don't drink for several hours. Once you're dehydrated, your skin instantly begins to dull and become saggy. Reference
5.) Sleep!
Yeah, you'll like this one. Whilst sleeping, your skin repairs itself, so give it plenty of time, at least 8 hours. Sleeping will keep both you and your body healthy, so next time your mumzy tells you to 'get up right now,' just mumble the excuse that you're busy repairing your skin. 😂
6.) Vitamin D 
Sun exposure, in limits, can be beneficial for your skin but also damaging. Make sure to wear sun cream or take a hat and sunglasses, otherwise your skin will probably burn. Yeah, fun times. 🌞
7.) Food!
Your diet and keeping it in control is probably another necessity for cleansing your skin. Good advice is to eat as organically as you can and to consume as much antioxidants as you can. They fight diseases, stop ageing and so much more. Click here for more info. Some good antioxidant foods are:
Dark Chocolate

Pecans

Blueberries

Strawberries

Artichokes

Goji berries

Raspberries

Kale

Red cabbage

Beans

Beets

Spinach
Also, citrusy fruit like oranges, lemons and limes can help, too. The last tip is honey lemon water – which I'm sure you've all heard about. This is actually really beneficial… It clears the skin, detoxifies the body and boosts your energy. Drink this everyday and you're bound to see a change.
---
That's the end of the list for now, but you can read up loads more tips online. If you think about it, these aren't much to follow! Just… my main problem is actually sticking to things, so really, I should follow my own advice 😂. Anyways, I gotta cut, so see y'all laters!
Have an amazing day, and Stay UniquelyYou! ♥